June 18, 2013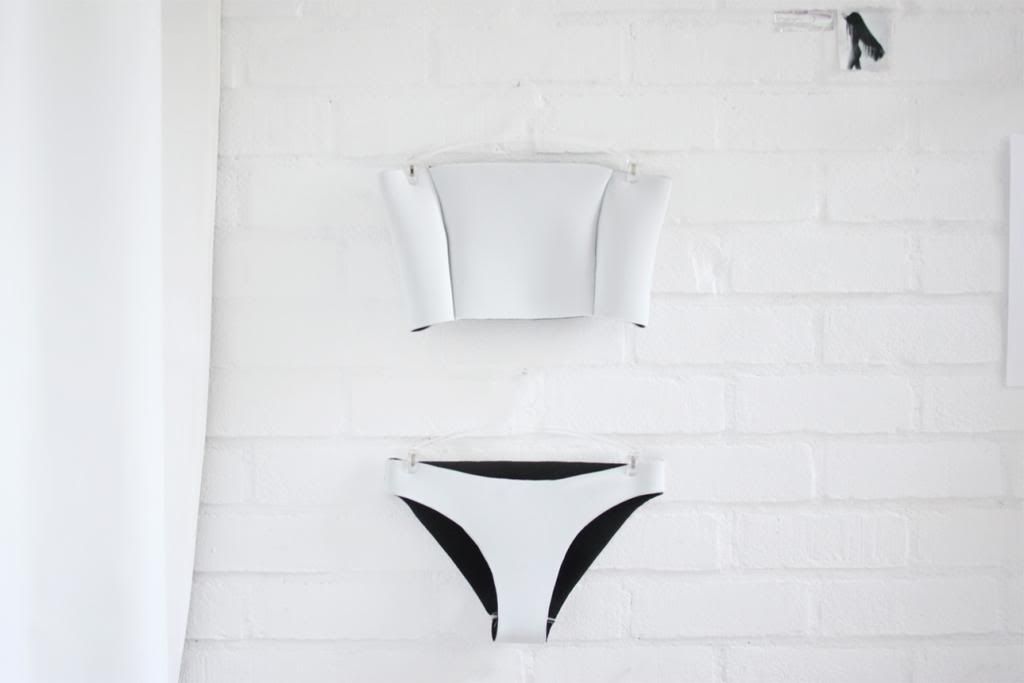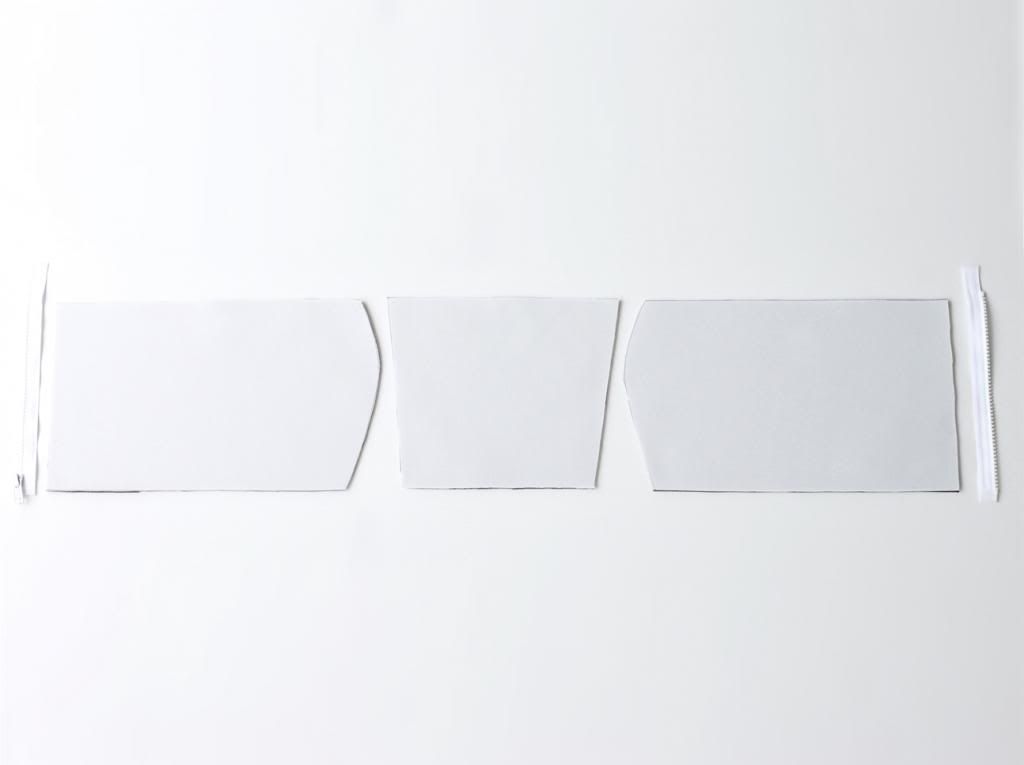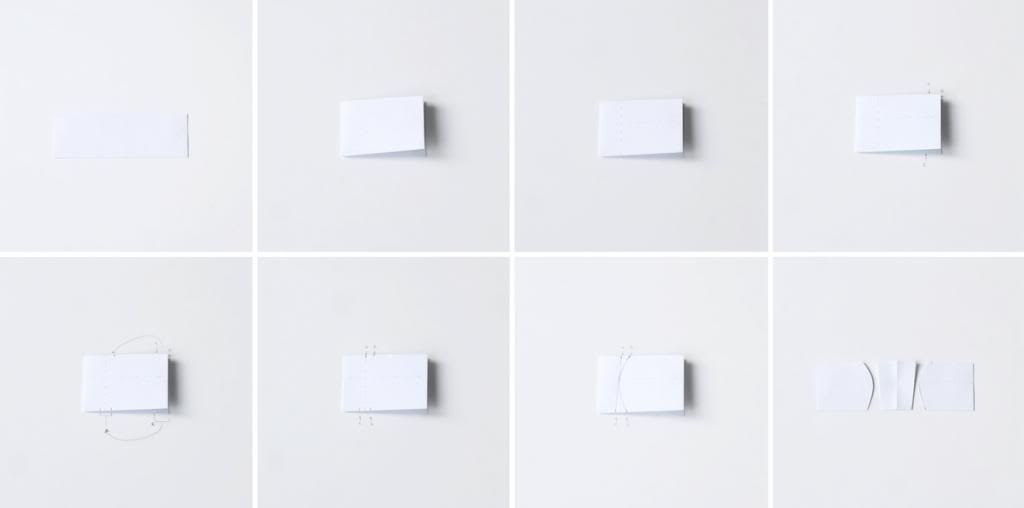 what you'll need:
neoprene fabric
plastic zipper
sewing machine/needle&thread
Neoprene is one of my favorite fabrics; it feels so high tech and structured when wearing it. And it is also such an easy material to work with; it can be cut without having to be hemmed, doesn't wrinkle, stays in shape. I've made some clothes with it; but never used it for its intended purpose before; being in the water!
Below are the instructions to make this bikini (it is actually much, much easier than the long text suggests).
/bikini top
Here are some basics to creating a fitted strapless bralette-bikini top. 8 steps, corresponding with the 8 images, save and zoom in to see it more detailed. Just pretend that the little piece of paper is your neoprene fabric and you'll get it!
01/ You can do this on a piece of paper to draw out the pattern first, cut it out and trace it on your fabric. Or you can do it like me and directly draw the pattern on the fabric. Cut a rectangle, measurements; width of the broadest part of your bust, height mine is 18cm high but you can do whatever you want.
02/ fold it in half
03/ sketch a vertical line marking the center of your breast. distance from the fold to the line should be the distance between the centre of both your breasts divided by two. sketch a horizontal line also marking the broadest part of the bralette, the broadest part of your breast. The rectangle should already be this measurement where these two lines cross, is probably where your nipple is.
04/ Now you're going to need two more measurements that are narrower than your fabric is now. With a measuring tape, measure the top of your breasts. Not sure what this measurement is called. Basically just put the measuring tape around your back, under your armpits and above your breasts. Divide it by two, because the fabric is folded of course, and you've got measurement A. Measurement B, will stay the same; the broadest part of the bikini top. And then for measurement C, put the measuring tape underneath your breasts, also divide this by two.
05/As you can see on the image, there is now a space between A and B, and between C and B. 'Move' these spaces to the middle of the pattern where the arrows are, because that is where you want to get a curvy shape.
06/ Now your pattern should look a bit like this, with four points.
07/ Connect A and C with a straight line. And connect B and D with a curved line that touchesthe streight line at horizontal sketched line.
08/ Cut it out, and you've got your pattern.
Then sew it all together and put in the zipper. Make sure the zipper is made out of plastic for swimwear, a metal zipper can get really hot in the sun!
/bikini bottom
This was a whole lot easier: just traced one of my favorite panties.
Was done in under 10 minutes.