August 20, 2012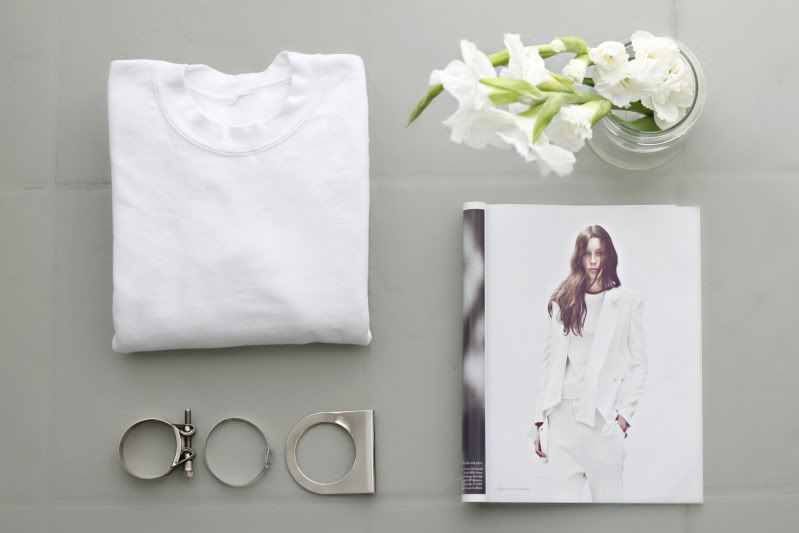 Stuff that makes me happy;
#01: fleece white sweatshirt
The most comforting cosy garment.
#02: white gladiolus in empty jar
Love how thick, not so delicate and vegetable-like the stems of these flowers are.
#03: hardware store & COS jewelry
Hardware store treasure hunting is my favorite hobby.
#04: Ellery look in Rush magazine
Full white look from Australian brand Ellery, in Australian magazine Rush. Need to go to Australia.