November 16, 2012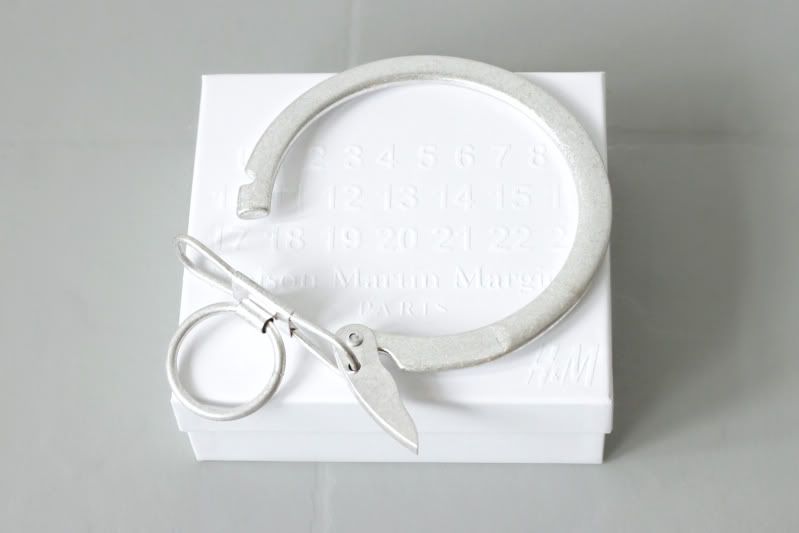 Fake Louis Vuitton handbags and Louboutin lookalike heels behind me in the queue yesterday morning at H&M. I couldn't help but overhear their wearer's conversation about the Maison Martin Margiela collection (as did everyone else within a range of 50 meters). One of the girls yelled at the other about how plain and basic she found the clothes.
Previous experiences regarding Margiela clothes were much more subtle to say the least; recognizing four white stitches on that random girl at the bus stop dressed in black, making eye contact and smiling, because you know; she knows. She appreciates MMM, she knows what she is doing, she is sensible enough, she did her share of research, she found that hidden store in Brussels or Paris, she just knows.
Now I was standing in line at the H&M fitting rooms. On one side of me there was a view into the archives of the Maison; huge panels with images of white boxes with handwritten texts like 'automne/hiver 2007' alongside couture mannequins. On my other side; the loud group of Kardashians, who were just about to try on the faux fishnet leggings. My thoughts; you have no idea what you are buying into. A bizarre situation you could say.
About the clothes; no disappointment there. For the first time an H&M designer collaboration delivers a full range of faithful re-editions from the archives. The pieces lived up to MMM and weren't some diluted version of it. I wonder if the Diesel group consulted Martin Margiela before selling parts of his life's work to H&M. These historical pieces add lustre to name of H&M. Even now, after a day I don't really know what to think/write about this ironic collaboration of two opposites. Exclusivety vs. mass production, anonymity vs. celebrity frenzy. One side of me loves it, one side of me is confused. Is it a H&M x Diesel Group or an H&M x Martin Margiela? Just like the Kardashian-girls; I have no idea what I just bought into,