October 11, 2013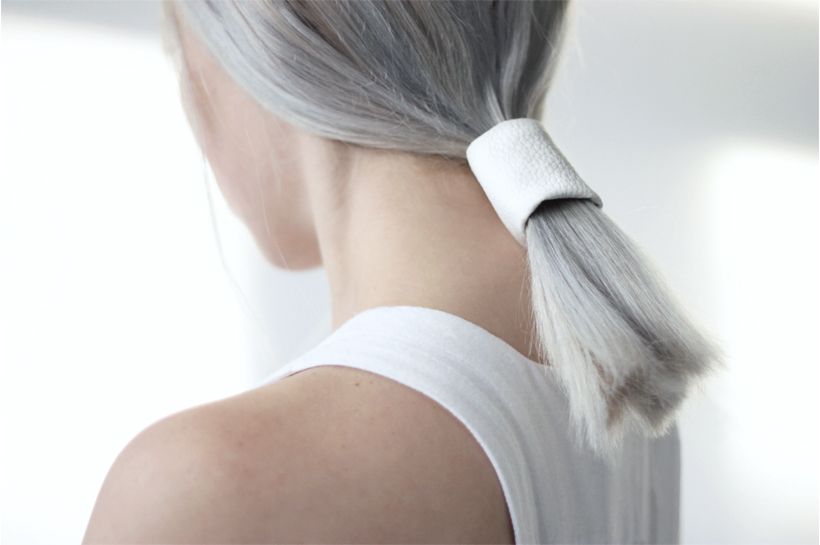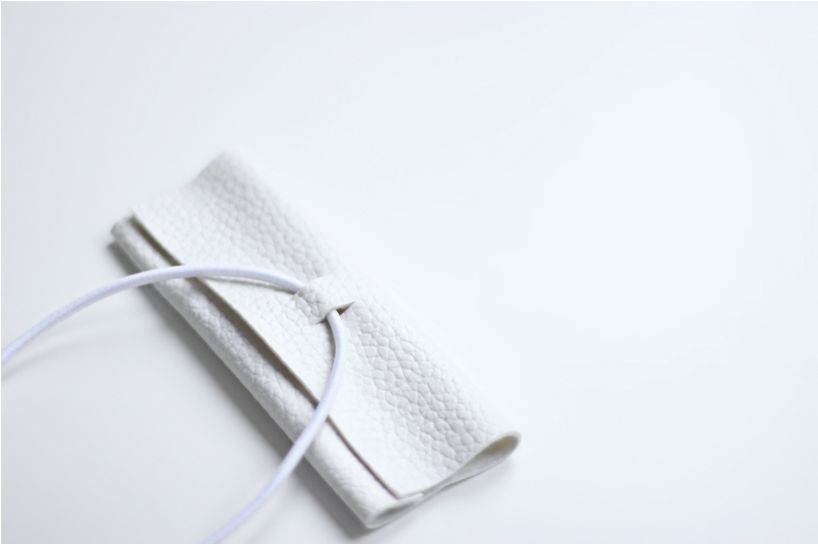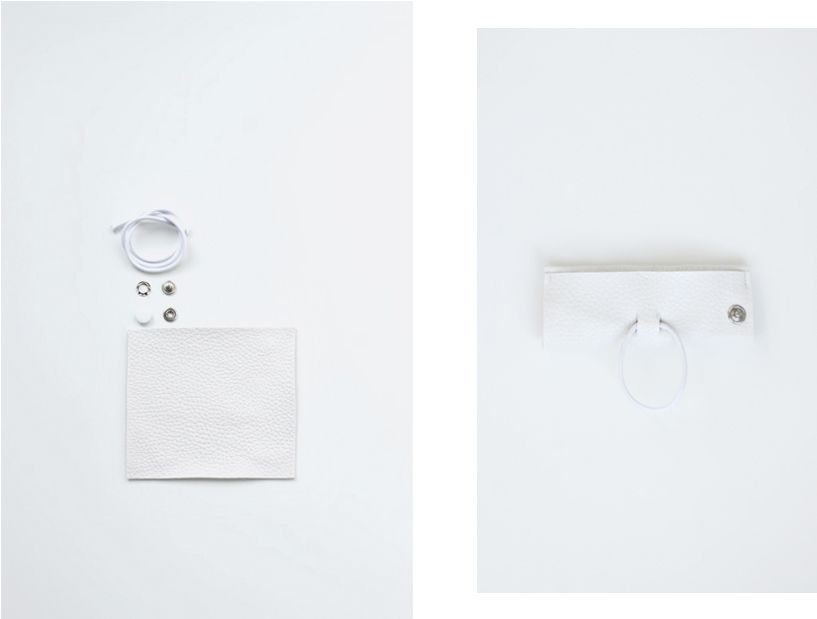 you'll need
/ (faux) leather
/ press buttons
/ elastic
Low buns and lose saggy ponytails are a daily thing for me. Made this hair wrap yesterday and love how it instantly makes my hair look 'done' while still letting it be a little saggy and slightly messy with a few lose locks.
1/ Take measurements and cut the leather (or any kind of left over fabric you've got). Decide how wide you want your wrap to be and how thick your ponytail is. Take into account that the leather will be folded in half, so your square of leather must be twice as wide as you want the wrap to be. Add about one cm to the circumference of your ponytail for the press studs.
2/ Fold it in three like shown on the second image.
3/ Make two incisions right in the middle and put the elastic through and tying it on the inside of the leather.
4/ Add a few stitches to the outer sides to keep the folds in place.
5/ Apply the press studs.