August 6, 2013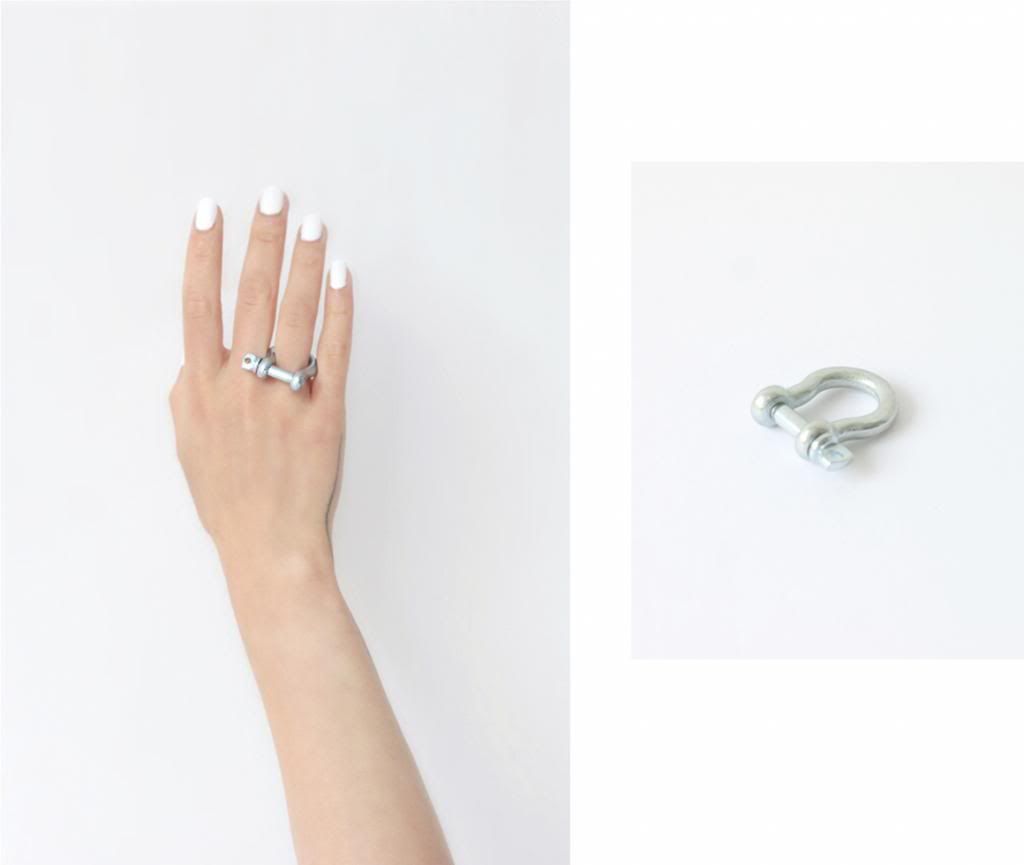 When the employees of the hardware store know you're name, you know that you're a regular customer. I either visit to shop for industrial jewelry or DIY supplies. When looking for some rope last weekend, I came across these tiny bow-shackles that were hanging right beside it. I had already spotted them in a wrist-size but these were too thick and not delicate enough to wear (though several jewelry designers have translated those into wearable pieces). The tiny technicalities of the screw, the hole in it and the embossed '80KG' in the metal make this piece so interesting to me. Also love how because of the curved shape there is a gap of air between my finger and the straight end of the screw.
(some earlier hardware store finds: 1, 2, 3, 4)
Most metals with a mechanical purpose have not been tested for allergic reactions with skin. What you can do to avoid any possible skin irritation is applying a layer of clear nail polish on your 'jewelry'.