March 14, 2013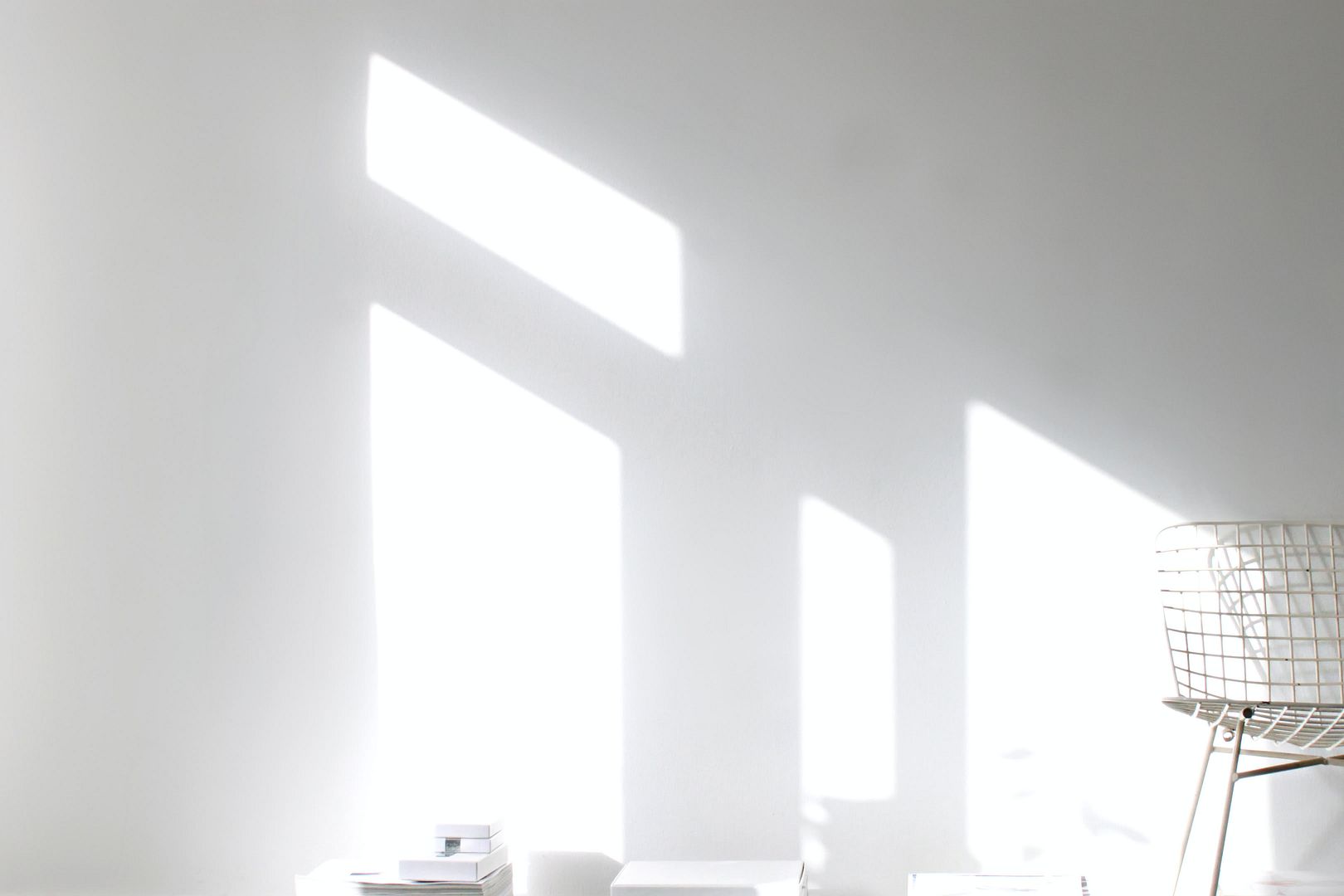 Dear fashion, I'm a bit sick of you.
Somehow directly fashion related things inspire me less and less, everything around me is just over saturated with fashion images. All my social media channels are crammed with blurry runway images and pictures of shoes, you can count on it that Zara will have a diluted version of that Balenciaga and Proenza Schouler collection on their racks in two weeks, that train is never late. By the time the atumn/winter season starts and the real deal will hit stores, we will already be sick of it. All these clothes seem to have no meaning, it doesn't seem to be about the design anymore. It completely lost its excitement for me.
The line where light and dark were divided fell exactly on the corner of a pile of magazines, dividing it into a dark and a light triangle. I did not even have to adjust the pile of zines, it was insane how perfect that one little moment was. Instead of fashion, beautiful spaces and these kinds of things are much more interesting to me and bring new inspiration right now.
*Don't worry, I'll be back in love with fashion, just right now my eyes just had an overload of it.