October 24, 2012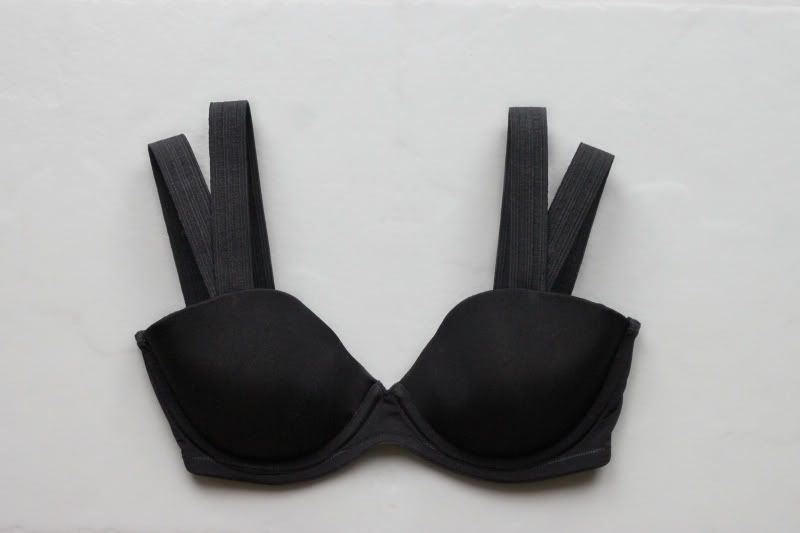 A project I did for NSMBL's DIY section
This DIY is a sequel on the T-strap bra I did a long time ago.
Adding a few broad elastics to a strapless bra make it a much more practical piece(=no more pulling your stuff up). And I really don't mind these thick well placed black lines showing underneath a loose knit or sheer top.

instructions
-strapless bra
-some elastic and

-needle and thread
Decide which shape you want to create with the elastics and measure how long the straps should be. Cut the straps 2 cm shorter than these measurements as this is elastic and you wouldn't want the straps to fit too loosely. Sew on the elastic, most bra's are made out of several layers of fabric, so it is very easy to attach them invisibly.