March 11, 2013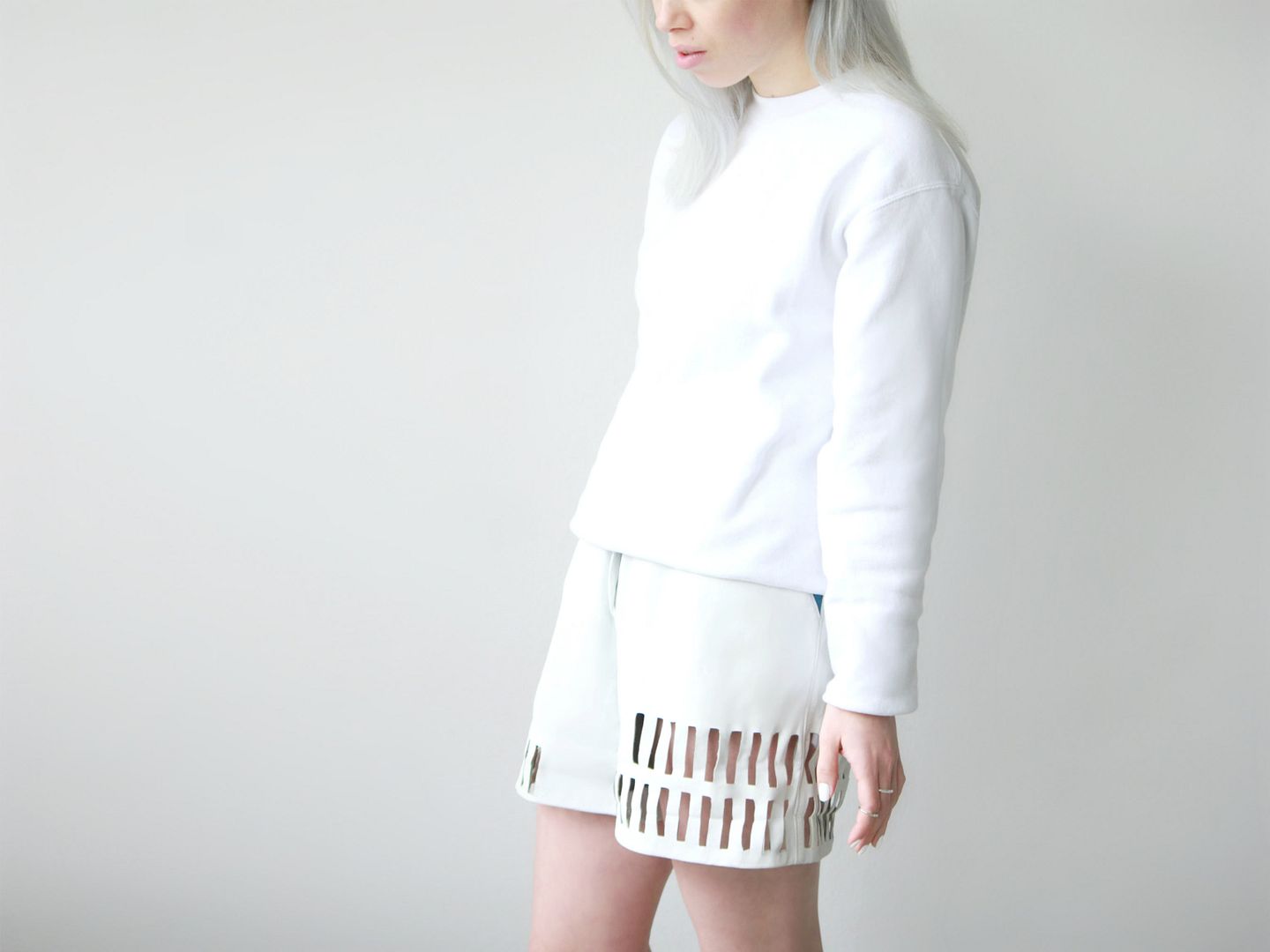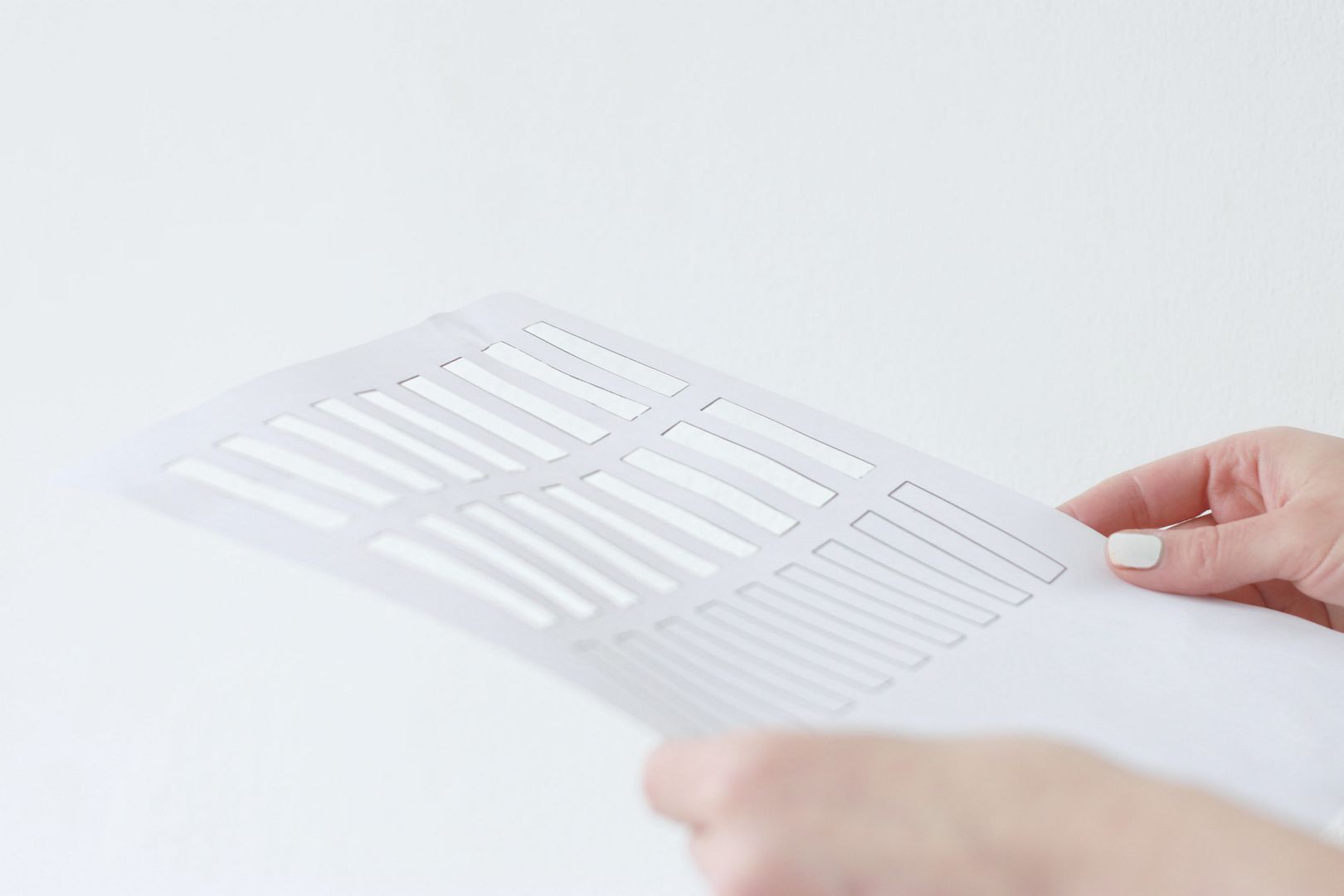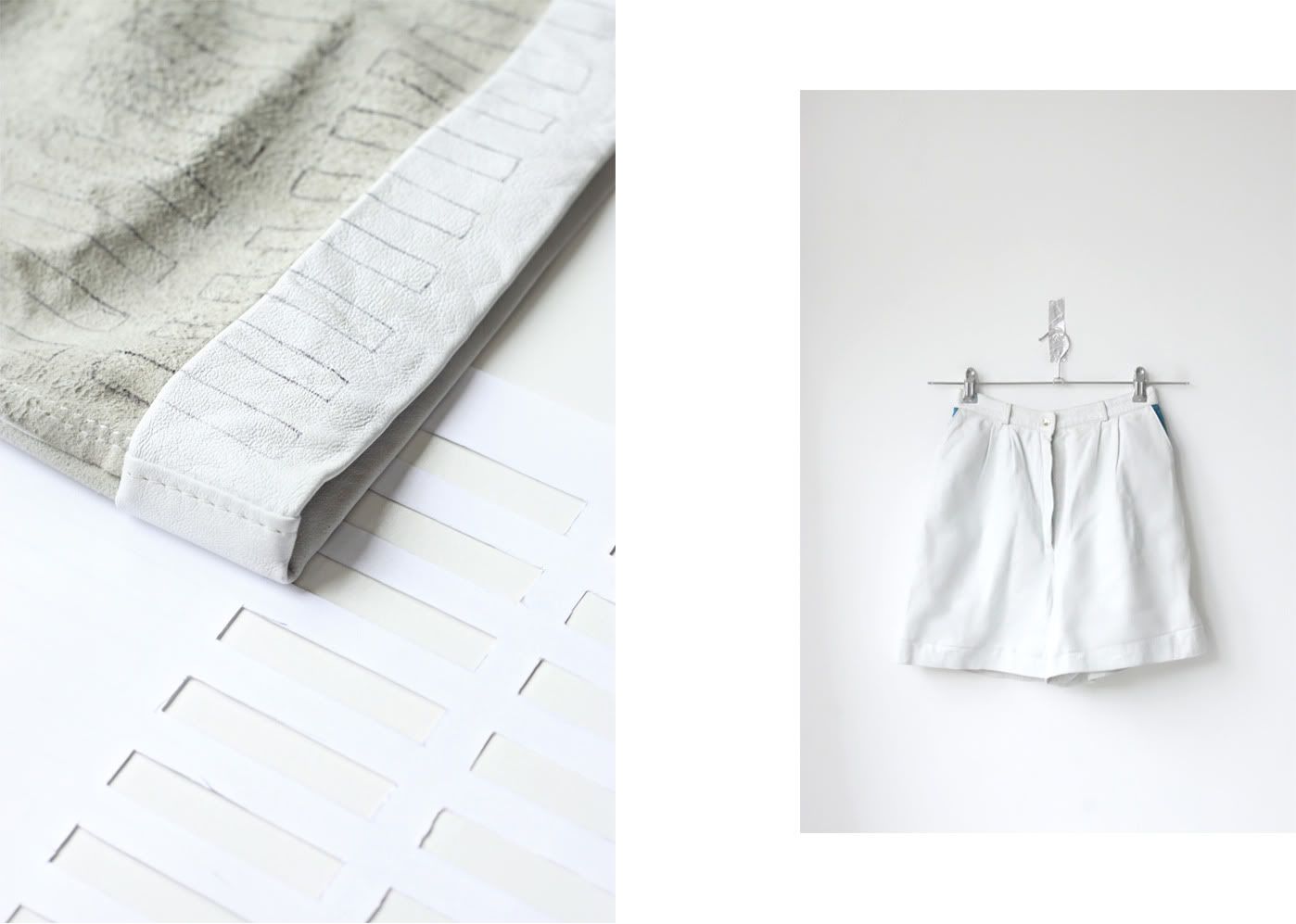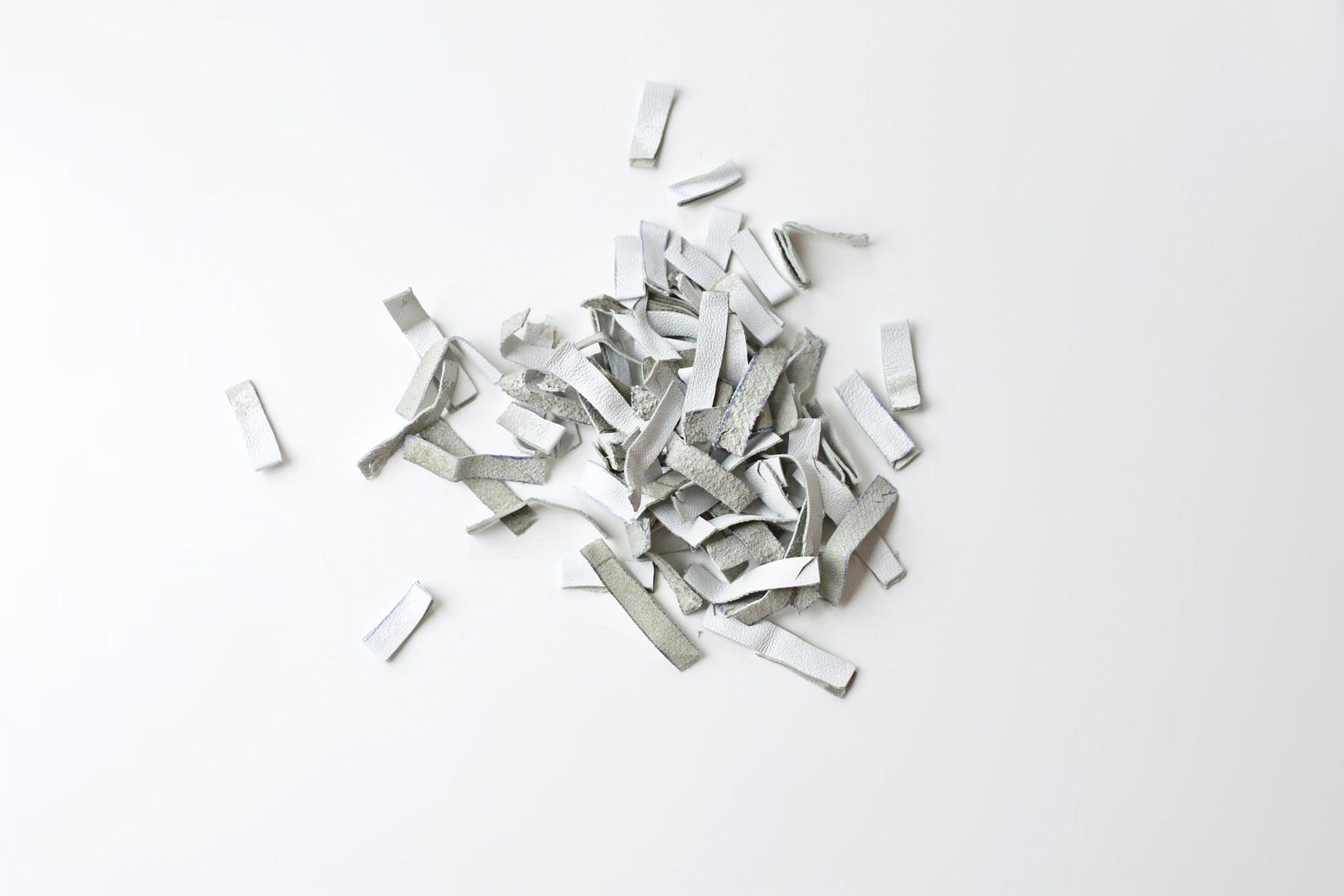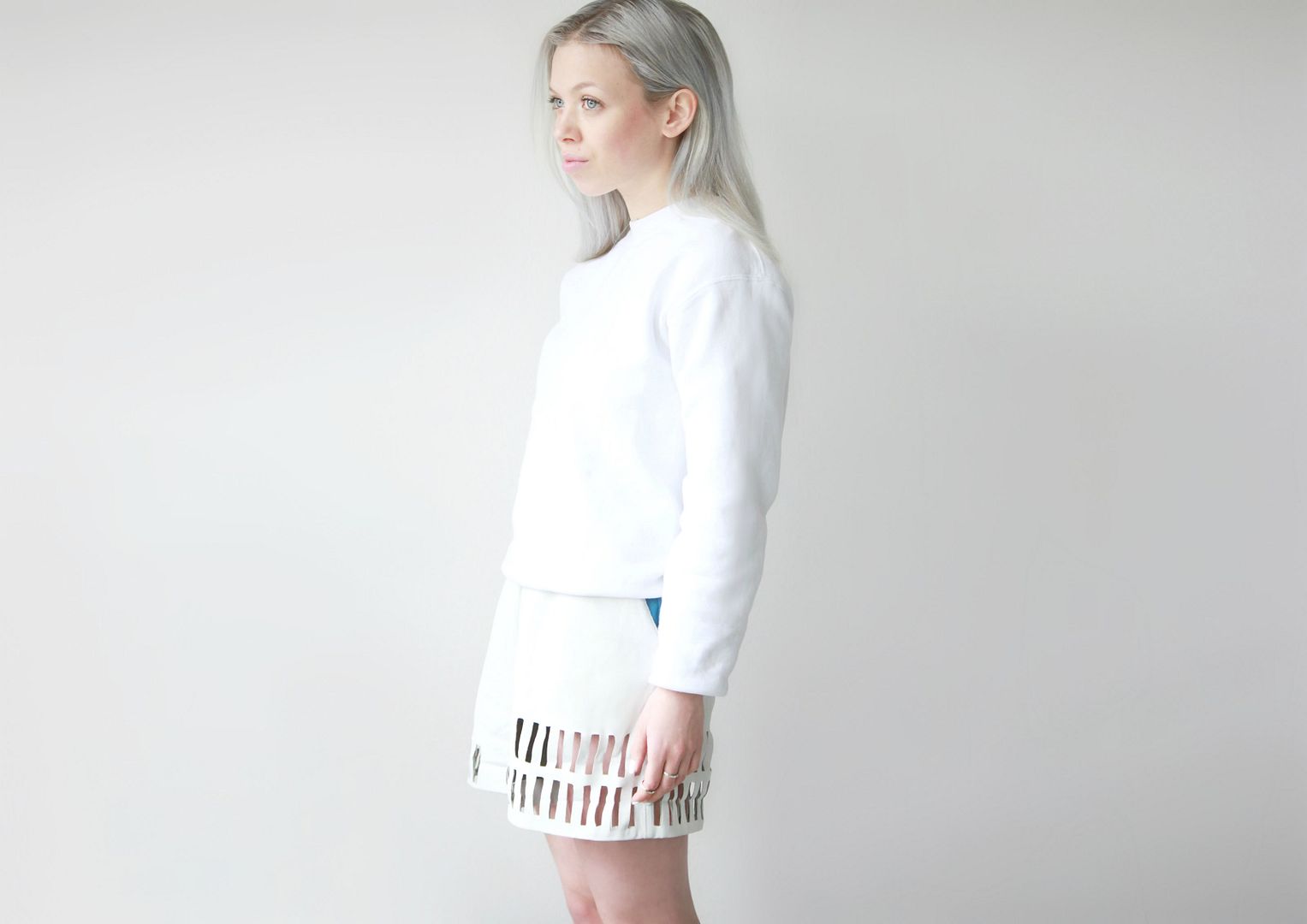 I am always amazed by the versatility of leather.
The many looks and textures it can have; stiff to butter soft, smooth to textured, pebbled, embossed. Raw cut edges and laser cutting techniques that are so finely done that thin leather looks like lace, or what Proenza Schouler did this season;their laser cut leather looked like it had an abstract print from afar.
Inspired by Bauhaus skyscrapers and tiled walls I cut out these rectangles from a pair of leather shorts I never wear anymore. I used the technique from a DIY on Park & Cube, which Shini already applied to a pair of leather look leggings four years ago. Though this faux laser cut is a much more time consuming ang Labor intensive chore than the real deal; I spend almost two hours in total cutting out 72 rectangles.
/leather shorts or skirt
/a printed out pattern
/pen
/surgeon knife or sharp scissors (depending on your leather and pattern)
one/ Choose a pattern, print it out on a piece of paper and cut it out.
two/ Take your garment inside out and trace the holes in your paper with a pen. Take your time for this step. Make sure the pattern is drawn on the same on each side of the garment.
three/ Start cutting out the figures. I used thin sharp scissors to cut out the rectangles,
but if your pattern is smaller and your leather is stiffer a surgeon or stanley knife might be easier.
four/ That's it! Go ahead and try it on!