June 13, 2013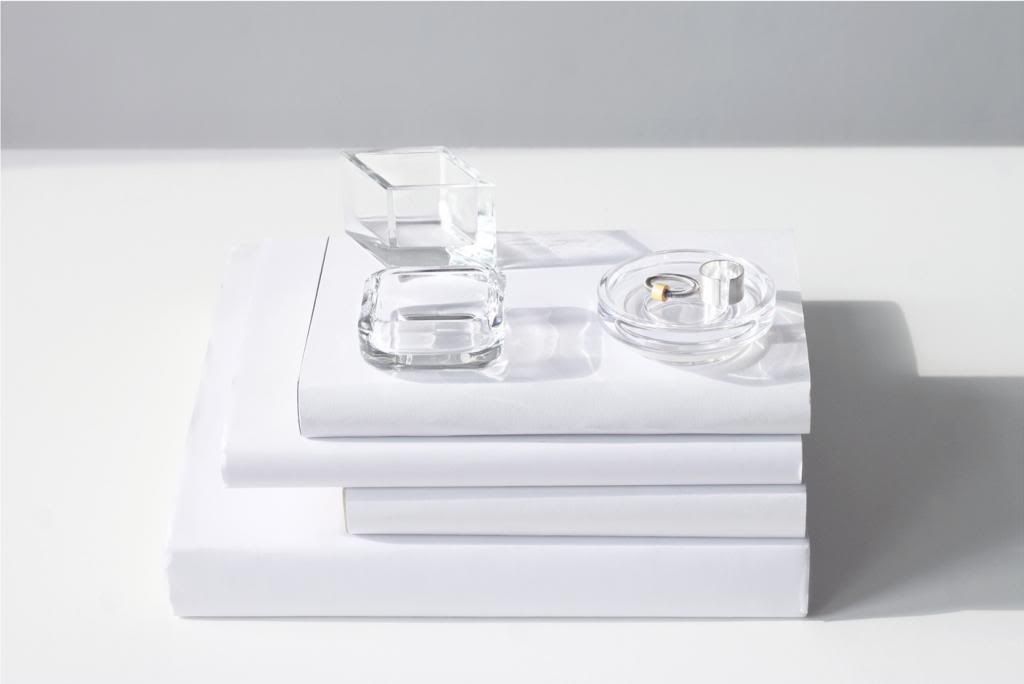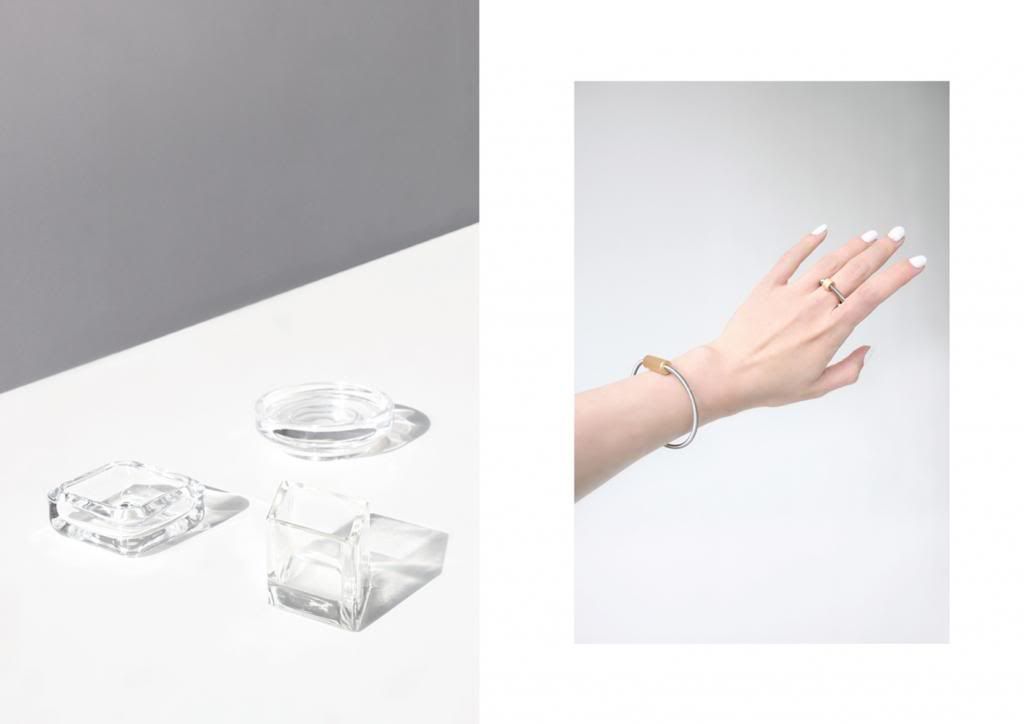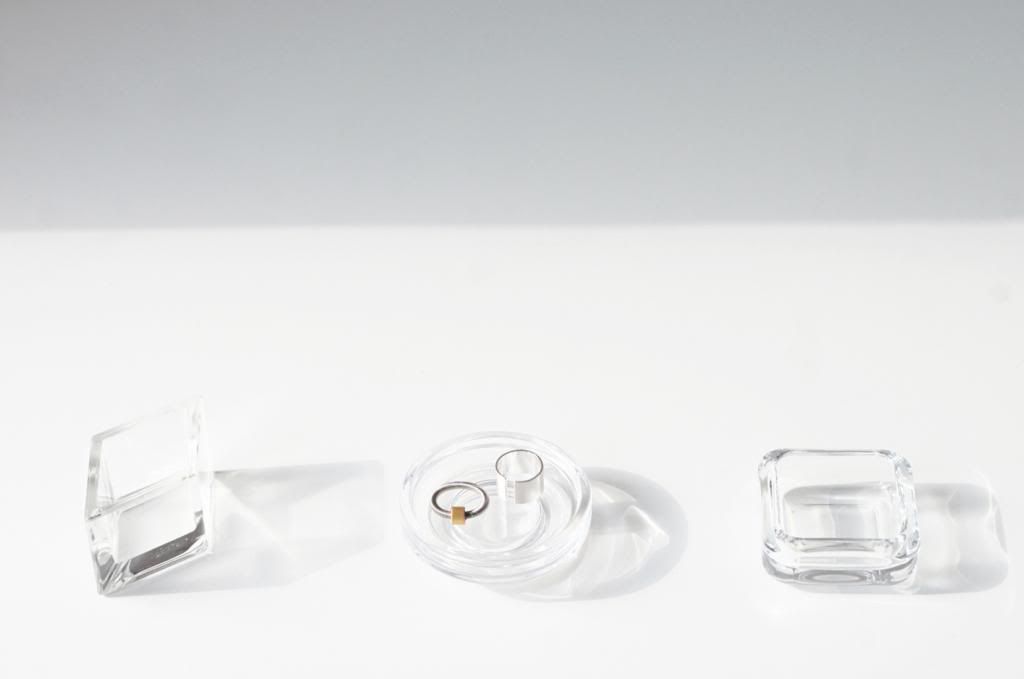 diamond container: thrift store
round container: iittala lid
square container: iittala
silver ring:
COS
silver/brass wire ring:
COS
silver/brass wire bracelet:
COS
Although I don't buy much, I do love to go on a hunt for stuff, I wouldn't call it shopping. The mini diamond glass container is one of those lucky finds, it was the only single thing I bought on that day when I went thrift shopping with a few friends. (Oh and it only cost 30 cents, ha!) Careful picking and being consistent about it, has built me an almost curated collection of random objects. These three tiny trays were bought months, even years apart from each other, one was a birthday gift, but they go so very well together. That's a bit of the same feeling I get with the jewelry at COS. Specially with the set made out of delicate wire with heavy brass cylinders and the silver ring with the minimalistic slit (funny thing is, my boyfriend had made an identical ring in a thinner version for himself a long time ago). Just like the hunted down trays these pieces don't have a very new feeling to them, they are more interesting, they look like they have a bit of history, they could be industrial little objects that perhaps aren't jewelry at all.
MyCOS project via Fashiolista