December 2, 2013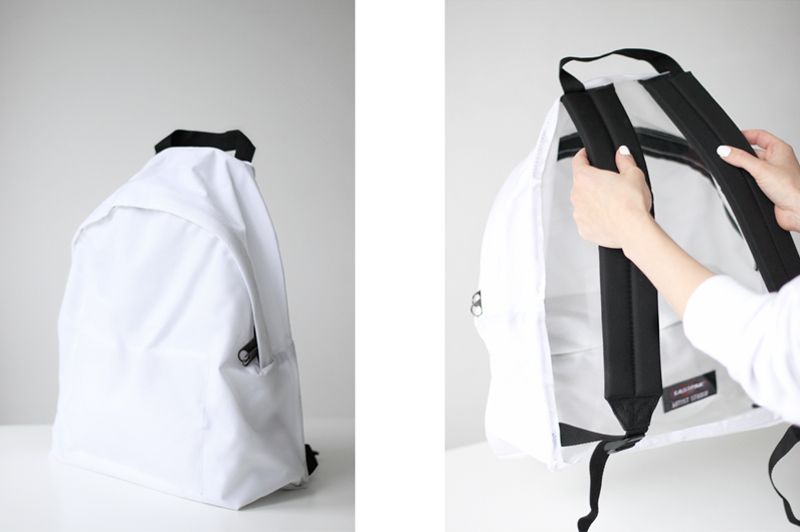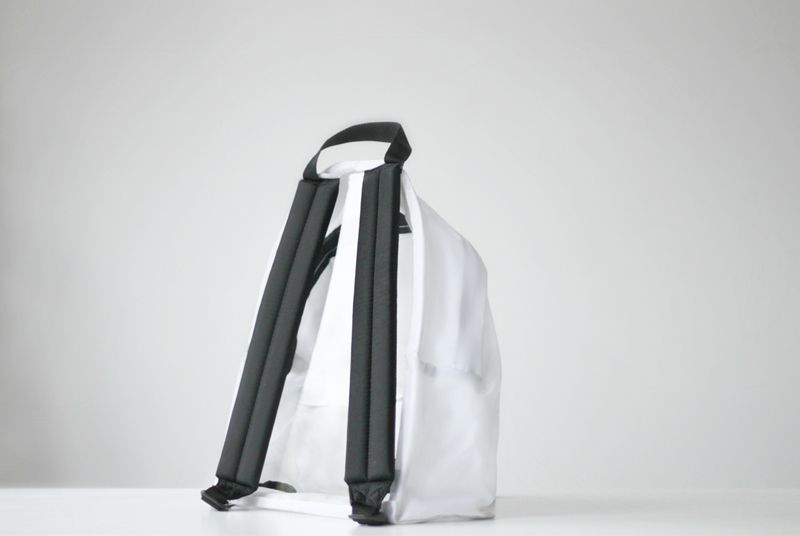 Last week the international launch of all the Eastpak Artist studio bags took place in Antwerp; a project in which selected artists from 14 countries projected their vision and creativity on the classic Eastpak Pak'r Backpack. All proceeds of the sales will go to charity organization Designers Against Aids. It was an honor to be asked to participate and a lot of fun to come up with a concept and make my backpack.
'Customizing' the bag by adding decorations without a clear function or a purpose did not make sense to me. When I got the classic Eastpak Pak'r backpack to do whatever way I wanted to it; my first thought was that this was actually already a great design; the ultimate, basic, archetypical backpack.
So I chose to make a few small yet radical changes to the bag; I changed the solid back of the bag for clear perspex and moved the outside pocket to the inside. This way only the wearer can see what's inside and the outside is left completely bare. I wanted it to be about exposure and concealment, with the disease of aids in mind which is often an invisible problem.
/ Update:
About when it will be restocked and where it will be available; bad news, there is only one of them. This concept-version that I made myself. Every artist was given one bag to 'customize'. The fact that you guys see it as a product available for purchase is such a huge compliment to me and means that I've achieved the goal I had in mind for it; making a functional and wearable bag while at the same time communicating a message.