October 1, 2011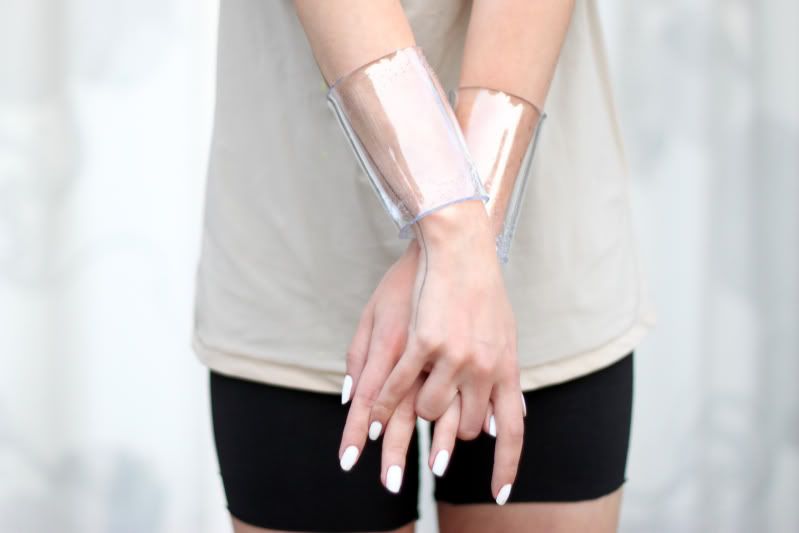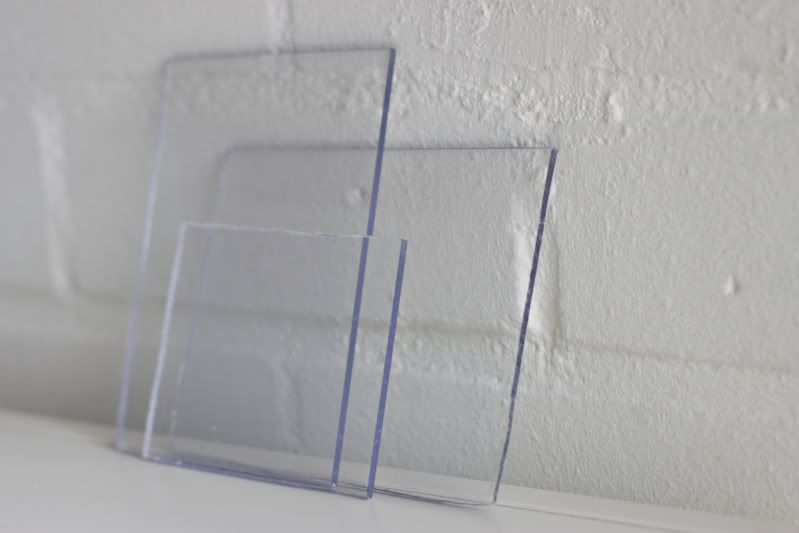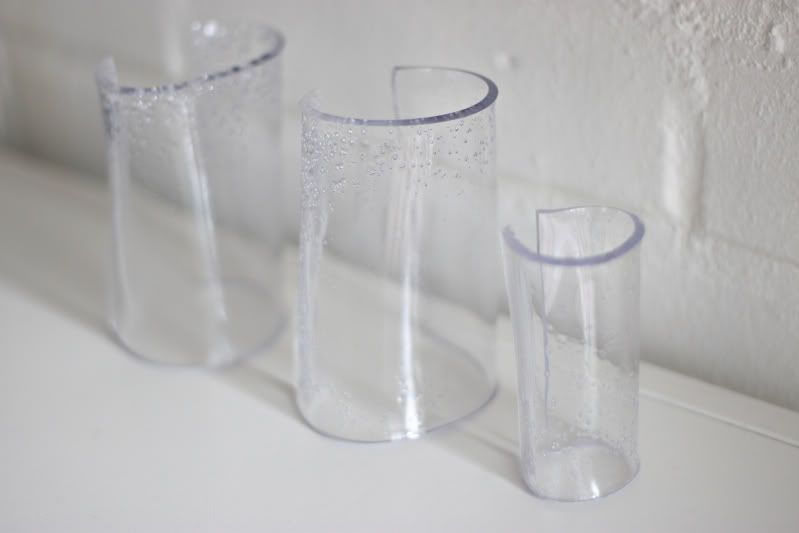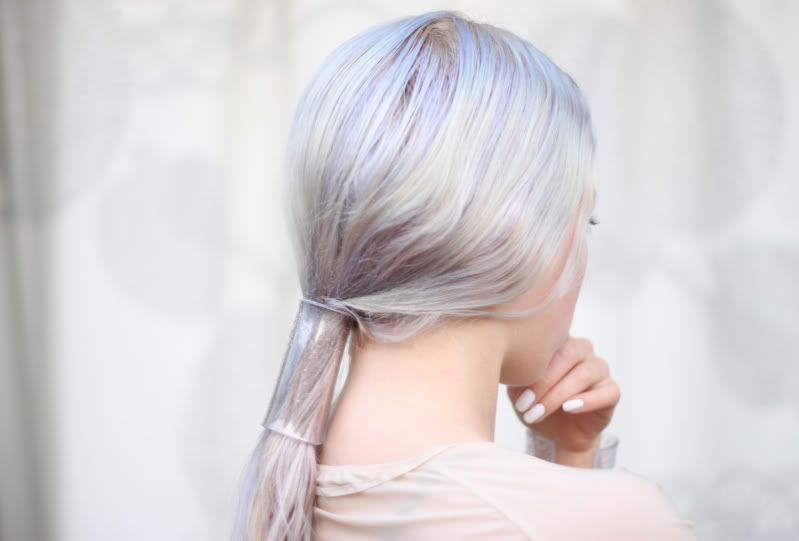 Transparent jewelry, accessories and heels seen at la Maison MM, Simone Rocha and pretty much every where else. Perspex is such an easy material to work with, it bends with heat and hardens in regular temperatures. If you own an oven, you can make these! You can be sure that I'll be experimenting more with this material(sensing a neck cuff?), but for now I'm estatic about today's project and can not wait to wear my cuffs over a thin knit or silk longsleeve, they literally go with everything.

What you will need:
A piece of perspex (available at any hardware store)
A figure saw for metal
An oven
file
Measure how long you want to cuffs to be, the measurements I used were
11cm(length) by 14cm(round). A small leftover piece was used for the hair cuff. With the saw cut a square out of the persplex plate.
Heat your oven to 200°C and place your square of perspex inside on a flat oven tray. In less than 5 minutes the perspex should be soft and bendable. If you leave it in the oven for too long, tiny bubbles will start to form inside the plastic. This can also happen if the heat in your oven isnt distributed evenly(like in mine).
Take out your square with oven mittens and immediately start to bend it into shape while wearing oven mitts. Don´t worry, the plastic is very bendable but isn´t sticky. The persplex will harden within 30 seconds so be quick! If the edges of your cuffs are too sharp you can smooth them with a file.
*For everyone who decides to make them, e-mail me a picture! I love to hear from my readers. love-aesthetics@hotmail.com